FINVEST REAL ESTATE ADVISORY

A REAL ESTATE INVESTMENT ADVISOR
FINVEST CONSULTORIA IMOBILIÁRIA LTDA ("FINVEST Real Estate Advisor") was set up by FINVEST in early 2021 to enable its return to the business of real estate investment advisory after its divestment of RB Capital Asset Management. Currently the company advises real estate portfolio holders and real estate funds of approximately R$700 MM which are mostly proprietary;
RB Capital (DIVESTED)

A REAL ESTATE STRUCTURED CREDIT SOLUTIONS PROVIDER AND FUND MANAGER (DIVESTED)
RB Capital was established as a commercial real estate credit and securitization company that pioneered the use in Brazil of capital market instruments such as mortgage-backed securities and REITs and was an affiliate of FINVEST until December 2016, when Orix Corporation, Japan, acquired 100% of FINVEST's interest in the company.
It was founded in late 1999, as Finpac Securitizadora, under Rio Bravo Investimentos, a diversified fund manager co-founded by Luis Cláudio Garcia de Souza (see below).In May 2008, RB Capital was spun-off from Rio Bravo into newly created RB Financial Investimentos SA (now called simply FINVEST...). At this time, FINVEST created RB Capital Asset Management, to manage real estate and credit funds based on RB Capital's asset origination.
Subsequently FINVEST was joined by Lanx Capital, a Brazilian private investment firm that also sold its share to Orix Corporation alongside FINVEST.
Rio Bravo (DIVESTED)
BRAZIL´S LEADING REIT MANAGER
Rio Bravo was founded by Luis Claudio and Paulo Bylik when they left Banco Pactual in 1999 and entered into a JV with Swiss Re's private equity arm focused on financial services, Securitas Capital, to create Securitas Latin America and its Brazilian affiliate, Rio Bravo Investimentos, to manage venture capital and private equity investments in Latin America. The JV was discontinued in late 2002 when Swiss re decided to retrench to its core business of insurance thus prompting Rio Bravo to expand into other asset classes, such as structured credit and real estate, a strategy which was enhanced by the acquisition of broker dealer Mercurio DTVM, Brazil's first REIT manager that was renamed Rio Bravo and grew to achieve about R$16 billion in AUM by 2016
In 2008, Luis Claudio spun-off the alternative credit division of Rio Bravo to effectively create the RB Capital (see above).
Gradually thereafter, Luis Claudio began to sell his Rio Bravo shares to the other partners until the end of 2016 when Fosun, China, acquired control of Rio Bravo thus allowing him to complete his divestment.
UBF Seguros (DIVESTED)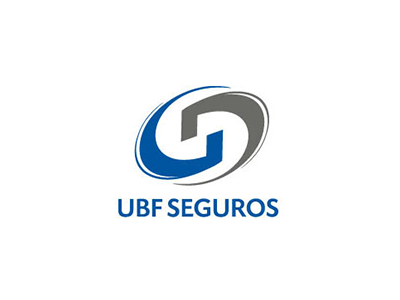 BRAZIL´S FIRST SURETY COMPANY
UBF Seguros was Brazil's first surety insurance company. It was established to provide a more competitive alternative to bank guarantees, basically performance bonds and payment guarantees, to homebuilders, commercial real estate developers and infrastructure operators through insurance-based products that benefit from the highly efficient risk sharing mechanism of reinsurance.
Created by FINVEST´s founder in association with Banco Pactual, the company was acquired by Swiss Re, Switzerland in 2012 and now operates under the brand Swiss Re Corporate Solutions Brasil Seguros SA.
UBF Seguros´ strong presence in the real estate market later allowed FINVEST to become a major player in real estate finance through RB Capital (see above).
Credihome

A MORTGAGE BROKER & LENDER
In 2018, FINVEST created Credihome Promotora Digital, an independent online mortgage brokerage affiliate incubated in FINVEST´s Fintech Lab (Webforce).
In 2019, with a new economic environment of lower interest rates and the end of the politically motivated lending spree by government-owned banks, FINVEST established Credihome FIDC, a proprietary credit fund, to begin lending alongside the traditional banks served by its mortgage broker.
Shortly thereafter, FINVEST applied for a digital credit banking license from the Brazilian Central Bank to allow CrediHome to have complete access to the Brazilian Financial System.
NEWCORE

A VIRTUAL NETWORK OF REAL ESTATE BROKERS
Newcore Tecnologia was yet another start-up incubated in FINVEST´s Fintech Lab (Webforce) to become Brazil's largest Virtual Network of Real Estate Brokers.
Through intensive use of digital technologies, NewCore enables individual realtors to become independent and totally autonomous and, as such, it has become a very relevant force in the residential real estate industry in Brazil, working closely with other players such as property owners, developers and mortgage brokers & lenders.