1992
Brazil´s first credit and bond insurance company is launched

1995
Swiss Re buys into UBF Seguros

1999
Disruptive legislation creates opportunity to establish real estate credit and securitization company
2000
Private equity JV is launched with Swiss Re's private equity arm

2001
Rio Bravo acquires Brazil´s largest REIT manager

2005
Payment card system is acquired from Sodexho

2008
Finvest is spun-off from Rio Bravo along with RB Capital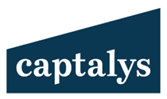 2010
Finvest launches Multisector Alternative Credit Platform

2011
Morgan Rio buys into Captalys

2012
UBF Seguros is fully divested

2013

2014
Two Sigma Private Investments buys into Captalys
2016

RB Capital is fully divested

Rio Bravo is fully divested
TEAM
Alexandre Borges
Alexandre is Head of Fund Management and Compliance at FINVEST. Alexandre previously served as controller of Captalys, a portfolio company. Alexandre also worked in various capacities as an analyst at both Rio Bravo Investimentos and RB Capital, working primarily with origination and structuring of residential and commercial real estate investments.

Alexandre holds a B.A. in International Business from Eckerd College and an MBA in Finance from Insper.
Caio Mario Paes de Andrade
Caio Mario Paes de Andrade is a member of the Board and Special Advisor on technology affairs of FINVEST. A distinguished Brazilian company builder and serial entrepreneur, Caio founded a digital incubator, WebForce Networks, in 2000, after having been General Manager of PSINet in LATAM where he acquired 12 ISPs (Internet Service Providers) for the DC based American company in the region. WebForce's first investment was a company called hpG that, in 2 years, became the second largest Brazilian Internet audience and was sold at the end of 2002, in one of the largest Internet transactions of its time in Brazil. From 2003 on, WebForce diversified and invested in Real Estate, Internet and animation, building companies that are recognized as landmarks in their sectors. Its real estate company, Maber, was sold in 2010 in another important transaction. In 2015, Caio moved from urban real estate into farmlands acquiring 52.000 hectares of farmlands from Bunge.

CMPA has an MBA from Duke University, a pos-grad degree from Harvard University and a BSc in communication from University Paulista.
José Pio Borges
Luis Cláudio Garcia de Souza
Márcio Garcia de Souza
Matías Fernando Cristóbal Vidal